bio about all three
They were such a happy family , Texas got married to Ally and had a son named sarge , when Sarge was two months old something tragic happened , let me tell you it , since they live in the woods sarge saw a little Cave he went inside not knowing a mountain lion was in it , sarge started to play with the tail , and woke the big huge beast up , sarge ran out of the cave with the cat chasing him , his dad dashed out of the bushes , with his wife sprinting behind him , Ally graved sarge and gave him to his father , " take him " Ally said . " No Im not going to let  you die " ally said . " I will love you foverever " allys voice dispersed into mountains . Nooooooo ! Texas yelled with tears . That is is what happened to Ally , she was killed by a mountain lion . The memory sarge had of her was this ;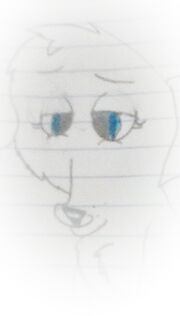 personality
Texas : he loveing , and is strong , he's a sweet man  , loves his wife and his always pray for her in heaven .
Sarge : he's kind soft Herated , and loves adventures , but always wounded what happened to his mom , he is bffs with a coyote named lan  and fell in love with a Labrador named Roxy .
Ally : the most sweet thing you'll ever meet , she was so caring for her son and husband and looks over them in Heaven .
Appearance
Ally . fluffy and as white as snow can be and with icey blue eyes .
Sarge : golden yellow and with orange eyes .
Texas : he's light  gold and green eyes .
Ad blocker interference detected!
Wikia is a free-to-use site that makes money from advertising. We have a modified experience for viewers using ad blockers

Wikia is not accessible if you've made further modifications. Remove the custom ad blocker rule(s) and the page will load as expected.